>
>
>
Fengli Production Line in Shanxi Datong Qingdu Chituo New Energy Industry Base
Fengli Production Line in Shanxi Datong Qingdu Chituo New Energy Industry Base
On August 24, 2019, the graphite spheroidizing complete equipment, which was produced by the national high-tech enterprise Zhejiang Fengli Pulverization Equipment Co., Ltd., was put into operation in Datong New Energy Industrial Zone of Shanxi Province. On this day, the launching ceremony of the Qingdu Chituo new energy project was held. The Chairman Yu Shaohuo and General Manager Ye Xianghonge of the equipment supplier - Zhejiang Fengli were invited to attend. The commissioning of the project will strongly promote Datong's transition from "Black Coal City" to "Green Qingdu" and "New Energy Industry City". Fengli provides strong technical equipment support.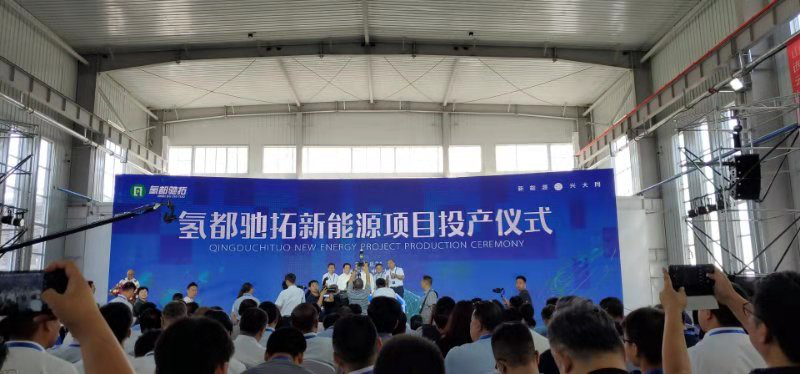 During the period, the Shanxi Provincial Party Committee Standing Committee, Datong Municipal Party Committee Secretary Zhang Jifu, Deputy Secretary of the Municipal Party Committee, Mayor Wu Hongwen and other leaders walked into the enterprise to understand the project construction, product use and market prospects. Visited the ball-making workshop, and inspected the first production line in the field. It was put into operation and witnessed the first batch of graphite powder off the assembly line.
Graphite is a strategic scarce resource in the country, and the graphite industry is a national strategic emerging industry. As an important part of the new energy field, the lithium-ion battery industry has become a new hot spot in the global economic development.
It is reported that the Qingdu Chituo new energy industry takes R & D, production and sales of lithium battery materials as the core. Is an important part of the new ecological and diversified layout of Qingdu Datong New Energy Industrial City. The project includes new energy lithium battery anode materials, separators, electrolytes, cell cover, molds, batteries and PACK, lithium-ion batteries, etc., covering the entire lithium-ion battery material industry chain and forming an industrial cluster. In order to purchase advanced graphite powder processing equipment, the general manager with a group of 5 people from Datong Qingdu New Material, took a special trip to China's high-end ultra-micro equipment production base - Zhejiang Fengli Pulverization a few days before the Dragon Boat Festival, and placed an order for one production line on the spot. After more than three months of hard work, the first production line of the project was put into operation. It is expected that after the fourth phase is fully put into production, it can realize an annual production capacity of 30,000 tons and an output value of 1.8 billion CNY.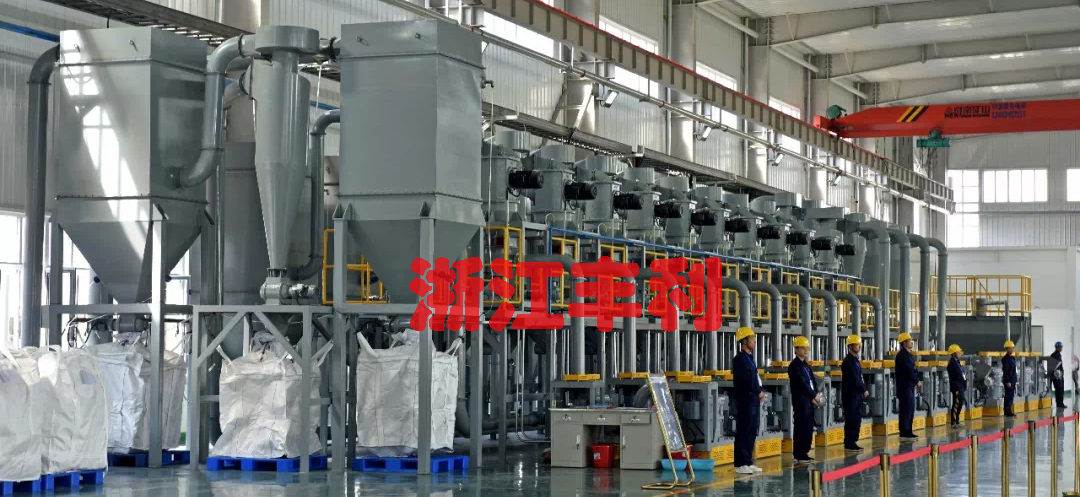 The graphite spheroidizing complete equipment, which was put into operation this time, is a special production equipment for spherical graphite anode materials for lithium ion batteries developed by Zhejiang Fengli Pulverization. It can simultaneously complete the pulverization and shaping of spherical graphite ultrafine powder; The combination of technology and unique shaping and grading technology enables the product to have a concentrated particle size distribution. The processed product has a high degree of spheroidization, high tap density, narrow particle size distribution and stable quality. The complete set of equipment is fully automatic and easy to operate. Greatly reduced energy consumption and improved production efficiency. In 2014, this equipment was selected as a new product in Zhejiang Province. It is currently a high-efficiency and widely used complete set of equipment in the field of graphite spheroidization. It has been widely used in China's graphite production areas, and exported to Germany, Switzerland, Brazil, Japan and other countries, becoming a efficient and widely used equipment in the field of graphite spheroidization at home and abroad.
รับราคาล่าสุดหรือไม่ เราจะตอบกลับโดยเร็วที่สุด (ภายใน 12 ชั่วโมง)